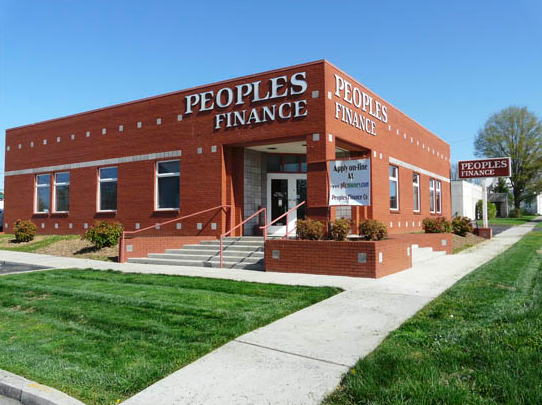 About Us
Peoples Finance is one of the oldest lending institutions in Tullahoma, having been in business since 1954.  It is locally owned and operated and it always has been.  It was founded by three local businessmen.  The president, Wallace Rowland, has been with the company since 1963.

The company has helped several generations of families by providing vehicle and real estate loans.  It is likely that someone in your family or a friend is doing or has done business with the company.

The company's commitment is to serve the public in a fair and honest manner.  Our staff is well trained and has been in the finance business for a number of years.  We can assist you in acquiring the loan you need, subject to our credit policies and limitations.

Over the years, Peoples Finance has grown to be a highly competitive provider of Financial Services.  With competitive rates for the industry, we offer a variety of loans to meet your needs.  Whether you're in the need of vehicle repair or a vehicle purchase, our courteous and capable lending staff is ready to make you a loan that fits your needs and your budget.

It may be that you're in need of home repairs, a home purchase, or a consolidation loan.  If so, Peoples Finance has a variety of real estate loan options available to you.  It's quick, it's competitive and there are no upfront out-of-pocket closing costs you have to pay.

To get the approval process started, you can fill out your application right here on our website by completing the application form.  If you prefer, just drop by our office or call and talk to one of our loan officers.  We will be happy to assist you.